CANBERRA STATE ROUND RACE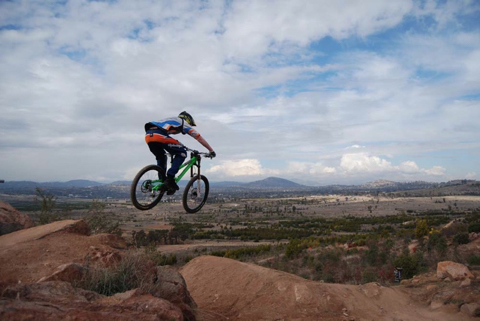 Photo above: This is the gap jump that I crashed on and broke my wrist.


So, my big goal for the year was to race the Canberra World Cup round in the DH in August. I wanted to go to Canberra for an ACT state race before the World Cup to get in some practice so I could do my best at the Worlds. I have never really felt good on the Mt Stromlo track, so now was my chance to get some confidence up and learn some good lines. I booked a quick trip down to Canberra, flying down at 6am on the Saturday, then flying out at 6.30pm on the Sunday. I went by myself and hired a car.

The track had changed a bit since last time I raced there at the Australian Nationals. There is a new rock garden at the top and it is about 100m longer. There was also some new drops and jumps thrown in. All was going well on the Sunday morning and I was confidently hitting some of the bigger jumps and A lines. When it was final race time I was a bit worried about the wind on some of the jumps because it tended to blow people off course. While racing I decided that I would have to 'harden up princess' and hit the bigger jump in the wind (see main photo top).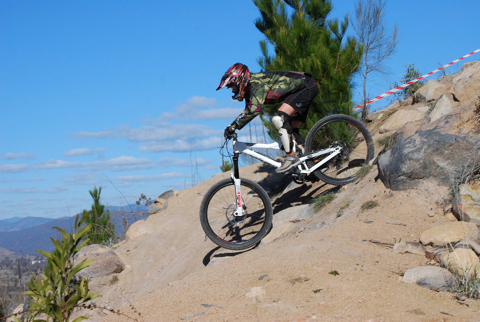 I thought it may not have been such a great idea when I got blown over in mid air and landed on my head, knee and wrist. I ended up breaking my left wrist and am most likely not going to be able to race in 4 weeks (hey I am struggling to type….). So I have had a change of focus and now it is on the National Series (starting in November). I will aim to get selected for the World Cup Champs next year.

Monday, 28 July 2008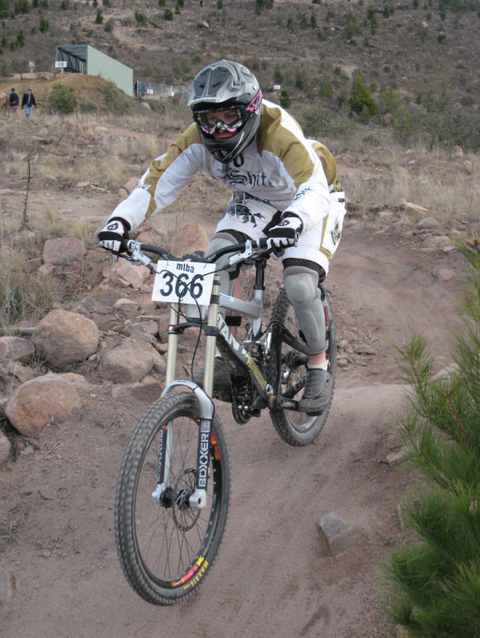 Photo: Cara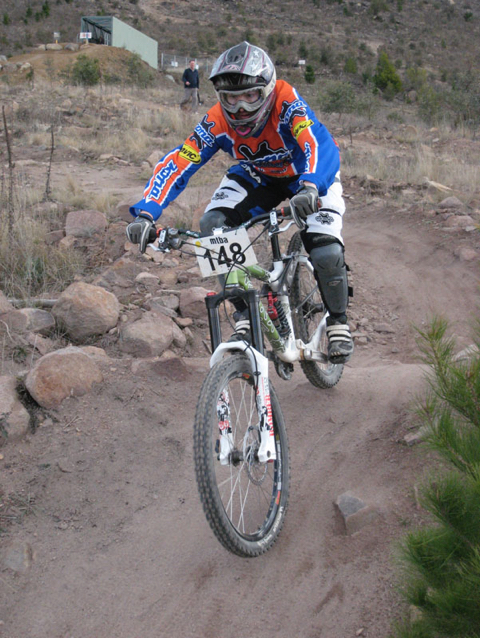 Photo: Claire.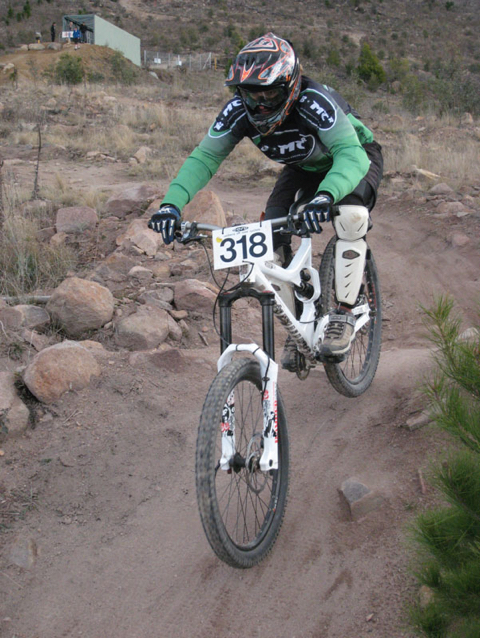 Photo: Me.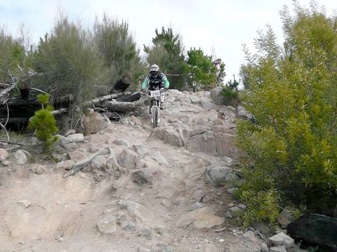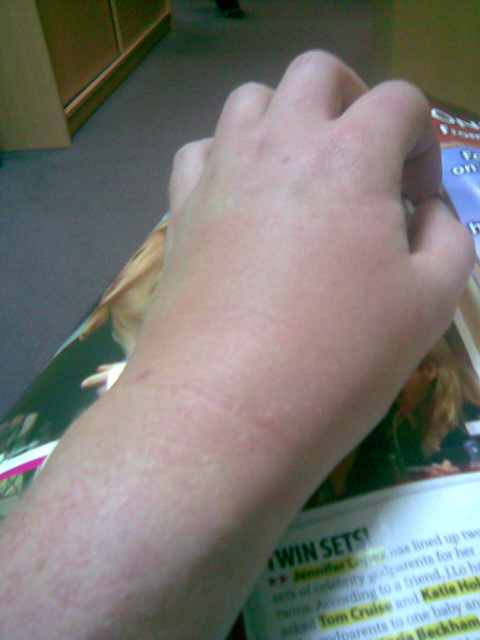 Photo left: in the waiting room waiting for an X-ray.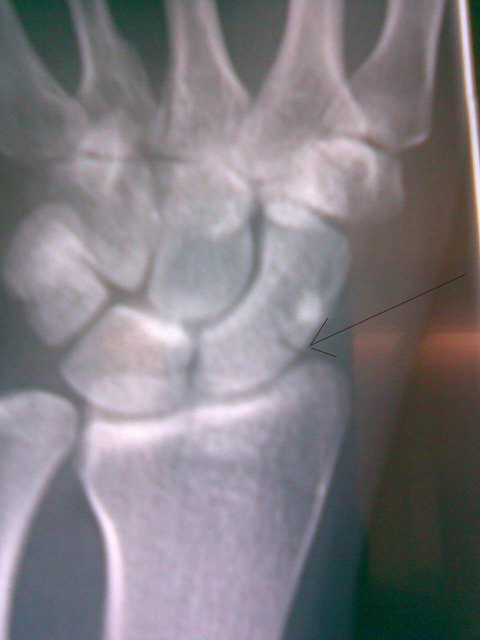 Photo: Broken scaphoid.