15 Sep 2012 Filed in:
Other
First ride back - 6 weeks after baby


I was really looking forward to my first ride back after having baby girl. My bike clothes fit again and I even found some riding tops that I forgot I owned.
The sun was shining and I planned a short ride from Ferny Grove to Albany Creek through Ironbark forest and Bunya. Nothing too strenuous.
It was lovely to feel the wind blowing through my hair and hearing the sound of my tyres rolling over the dirt. Ahhh I have missed riding. It didn't take long to adjust to my new centre of gravity. Last time I rode I had a big pregnant belly. A few times I 'forgot' which way I needed to change my gears… a bit embarrassing, but no one was there to see. I didn't have to get off the bike on any climbs, so that was a bonus. But my granny gear did get used quite a bit.
Lucky newborns sleep quite a bit, so I wasn't too worried about leaving her with dad for a few hours while she slept. I just needed to be close for when she woke up hungry.
Can't wait until my next ride! Bring it on!
17 Jun 2012 Filed in:
Cross Country
MTB Bunya @ 33 weeks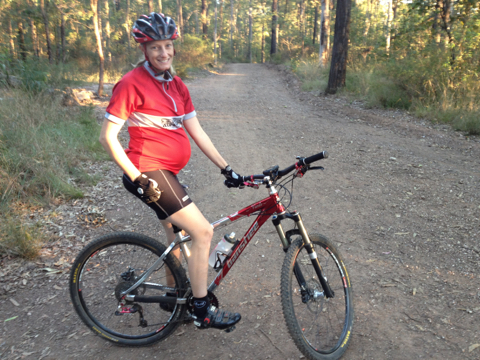 Baby #2 is just growing bigger and bigger. It's also been pretty wet and cold here. But I managed to get out for a MTB ride at Bunya on the weekend.
Probably be my last MTB ride for a while; until baby #2 is on the outside. It gets pretty uncomfy after 30 mins or so on the bike. Plus I'm exhausted afterwards.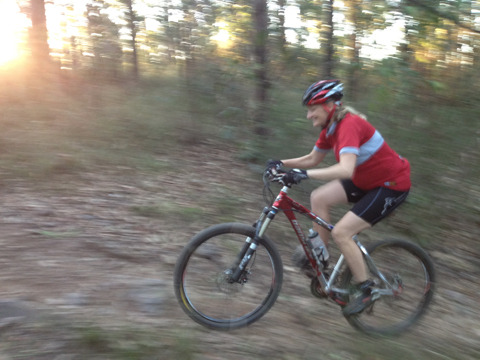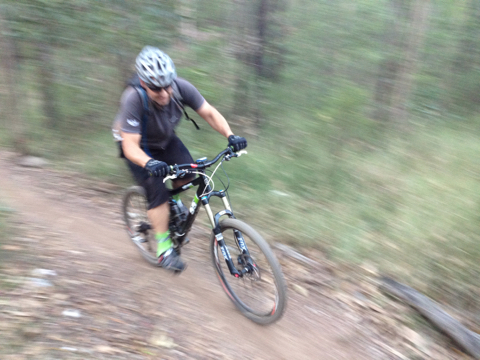 15 Jan 2012 Filed in:
Other
Mt Cootha
Not much to report at the moment. I've been doing more walking than riding. It's starting to get hot here in Brisbane. The Botanic Gardens at Mt Cootha are nice because its quite shady and there is a coffee shop at the entrance. Felix and I have been there a bit lately.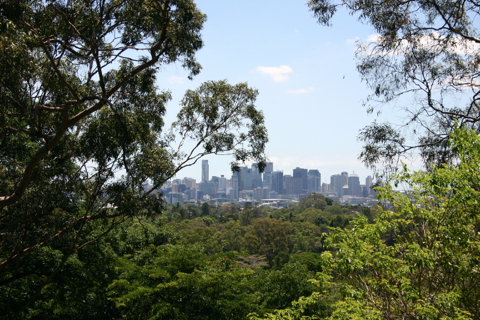 Photo Above: Here is the lovely Brisbane City at the lookout in the Mt Cootha Botanic Gardens.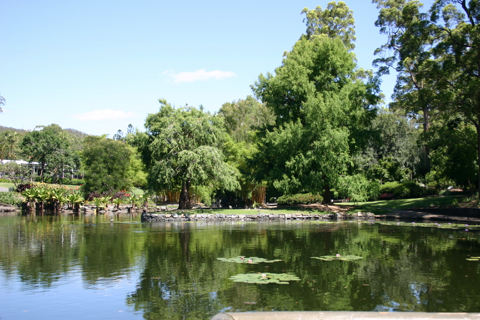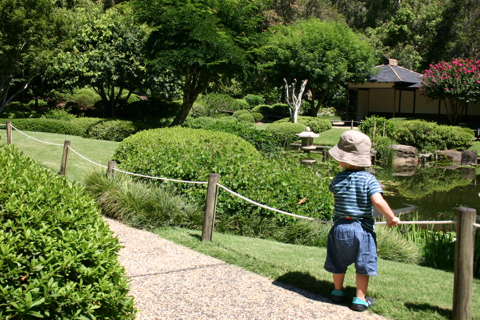 Photos Above: The Mt Cootha Botanic Gardens.