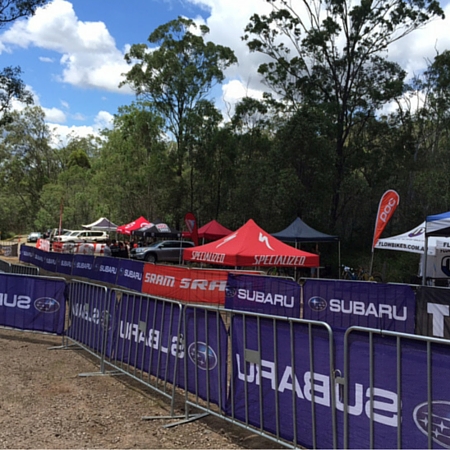 Here's hoping that gastro has a 3 day incubation period, not 2. …. Aussie Nationals T-Bar!
The next round of the Australian National Mountain Bike Series is on this weekend at Toowoomba (or T-bar).
I've entered in the Cross Country race, which is on Saturday. I've never ridden the XC tracks there before, so am excited to have a crack.
Gastro Baby
But, on Wednesday night, baby Z started vomiting at 1am. After a change of sheets and clothes, he went back to sleep. Only to do it again at 4am, then again at 6am.. You get the gist.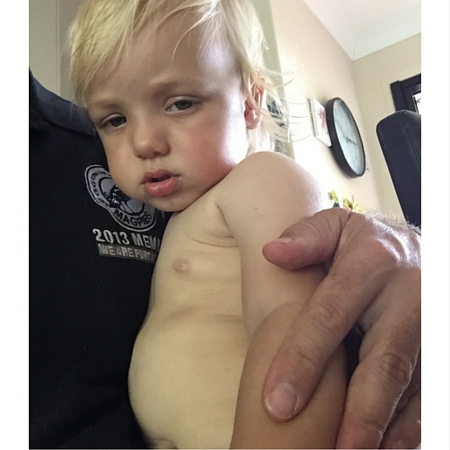 By Friday he was fine. So, if gastro has a 3 day incubation period, then I should get it on Saturday night. Which is great as it means I can still race on Saturday!. But if it hits me on Friday night, then it will be all over.
Today I had the chance to pre-ride the track. Thanks to my mum for looking after Baby Z and Miss T!!
I organised the three kids to get the eldest to school and the other two to my mums. I could smell poo…. I figured it was baby Z needing a nappy change. Yep he sure did. But it had actually exploded out his nappy and onto my top and onto my pants. Awesome. Then it went all over the floor… So I had to clean all that up before I even got out the house for the 2 hour ride to the track. Exhausting…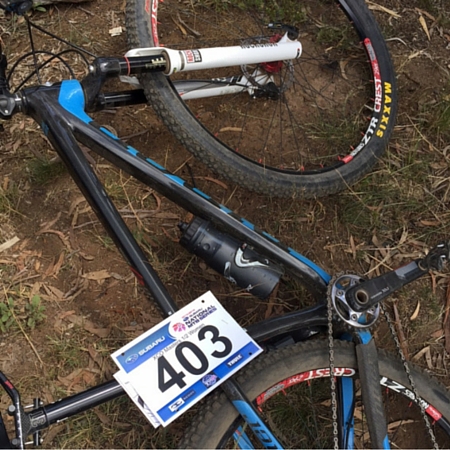 The track is awesome. Some tricky uphill sections, with fast fun downhills.
Car Troubles
Along with the gastro baby, we also have problems with our cars. Yes that's right, both of our cars.!
Our 4WD has a broken accelerator. Apparently something has snapped and it means you can't push the pedal properly as it just hits the floor. So it means a slow and sluggish drive. It will cost $600 to fix it and they have to send it away somewhere. ARGH. So todays 2 hour drive was painful and my leg is sore from pushing so hard on the accelerator.
The other car also has problems. But I can't fit my bike in there easily anyway. Plus the back seat smells like spew and it looks like this:
No cover on the car seat. Means no baby can sit in it until the cover is clean and dry.
So, stay tuned to see how I fair tonight and tomorrow for the race!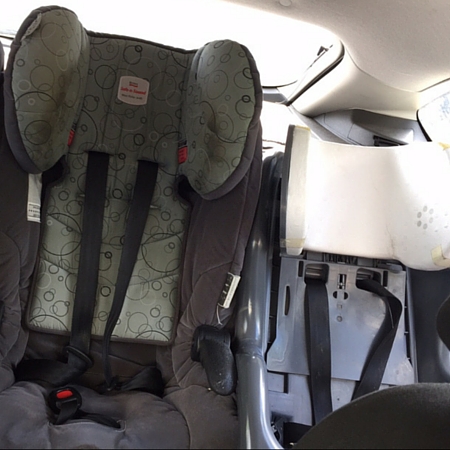 This post contains affiliate links.