Mt Crosby Sunshine Series - XC Race
31 May 2015 Filed in:
Cross Country
Mt Crosby Sunshine Series - XC Race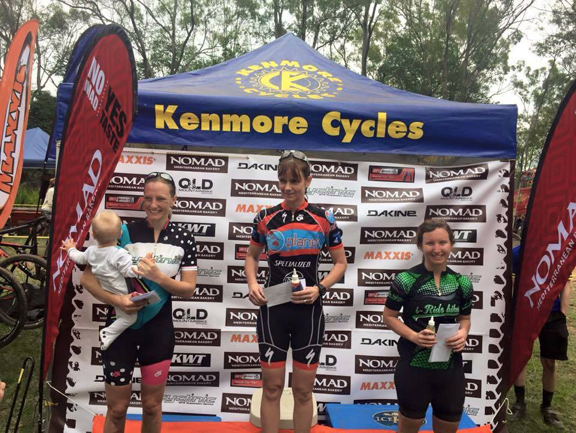 With a 7 month old who wakes up every 2 hours over night, I am exhausted. But because I love riding my bike, I was determined to enter the race at Mt Crosby. Having not seen the track before, I asked fellow MTBer AB what it was like. She said
"There's a few steep climbs, but you'll be alright".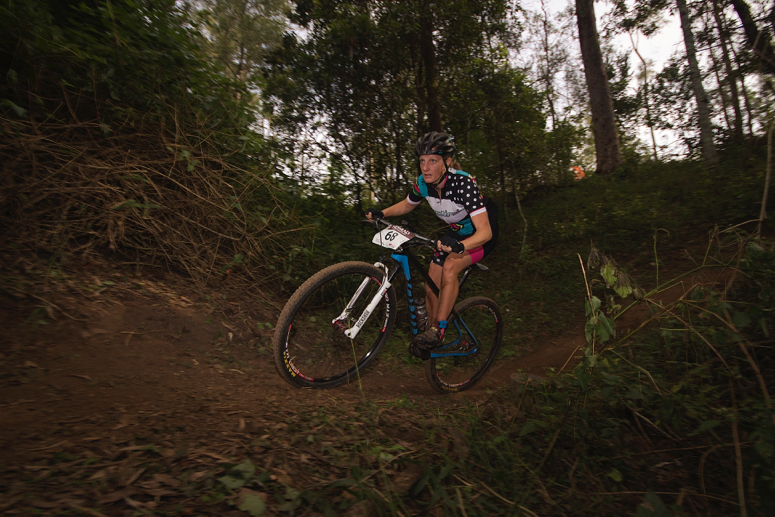 We managed to get to the race on time with the 3 kids and I even got to do a recon of the track and warm up.
The track had more than a "few" steep climbs…. It started with a lung busting cement driveway climb which was close to 18% (a complete guesstimate). After that the track followed a similar theme. Steep uphill, steep downhill, pinch up, bomb down. There was some nice sections in the rainforest with sharp corners and roots.
My weekly 'training' lately consists of one ride of about 1 hour, followed by multiple nights of little sleep. However I was quite surprised with my determination to not let the hills beat me. I dug deep and made sure I didn't get off and walk up anything. I loved hearing my kids cheer me on at the top of the main climb.
I had a few good battles with fellow racers. Overtaking people on the tricky uphill climbs put me in a good position. I could see the race leader and pushed really hard on the last lap to catch her. I didn't reach her, but I was super happy with a 2nd place.
The Cross country race is part of the
QLD Sunshine Series
.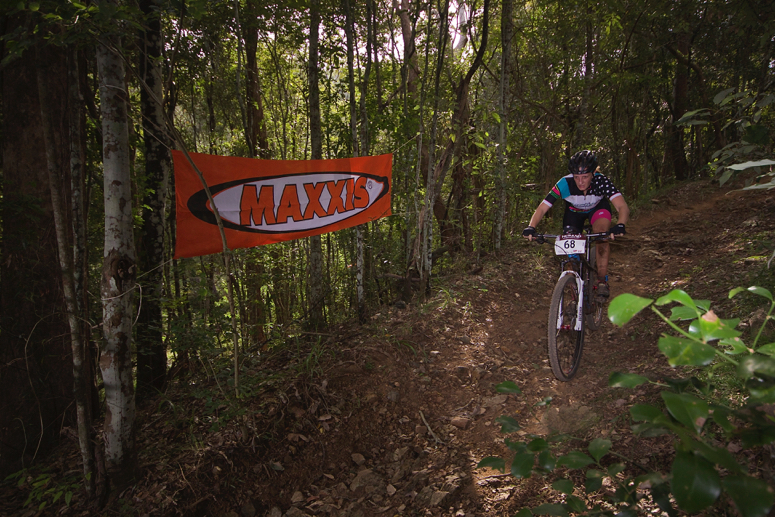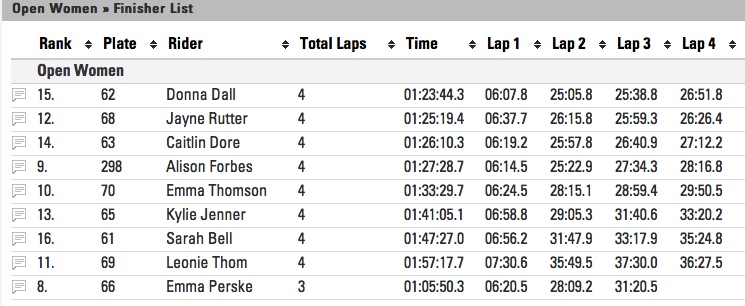 Photo: The results