Racing the 3 Plus 3 at Old Hidden Vale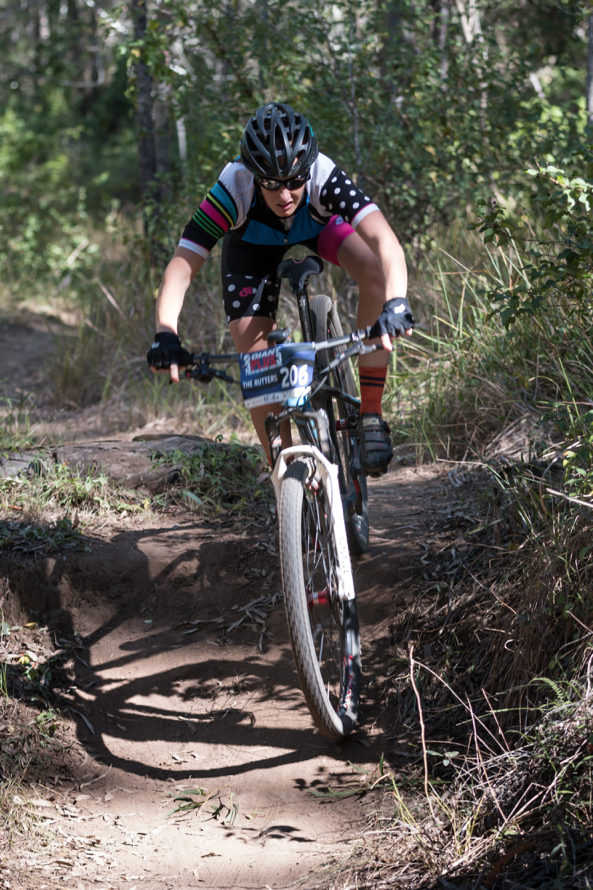 The annual
3 Plus 3 Event
consists of a 3 hour race on the Saturday and a 3 hour race on the Sunday. We did the race last year when I was 6 months pregnant (see
blog here
), and we were keen to do it again. Our transition was like this
"Mr Z needs his nappy changed, Mr F is hungry, Miss T is really tired"
.
An extra fast commentary of all the kids needs and a quick kiss good luck to the parent who is left behind with all the kids (not to the racer). The racing part was clearly the easier component of the duo.
Teaming up with my husband, we raced in a mixed team event. This made it easier to 'tag team' with the 3 kids. Baby Z is 8 months old and needs me lots for breastfeeds and mummy cuddles. So we had to strategically plan our racing around feeding and the other kids needs.
Tony started the race on both days and raced for about 1.5 hours, then I raced the final 1.5 hours.
Saturday was great! I had lots of energy and enthusiasm. I really wanted to get 4 laps in, but unfortunately I was about 40 seconds too slow for the 3 hour cut off. I felt good and the trails were great fun.
I could see the other teams during the relay transition between riders. They were quickly riding next to each other and "tagging" hands to transition. Our transition was quite slow in comparison.
Saturday night we camped at the event. It makes it much easier to manage kids and then we didn't have to travel home and back again on the Sunday. During the night the wind picked up and it was havoc in the camp ground. Peoples tents were flying around and poles were getting bent. All 3 of our kids were awake at about 3am, while we tried to secure our annex. Luckily we have a camper trailer; so it wasn't going to blow away.
Sunday morning came nice and early. After a few coffees, and the kids race, we were ready to race again.
I struggled a bit on the Sunday. My legs didn't want to pedal, and my butt was sore from racing the day before.
We had a great time, and both of us are now keen to ride more and get fitter!
We came 6th out of 11 mixed teams.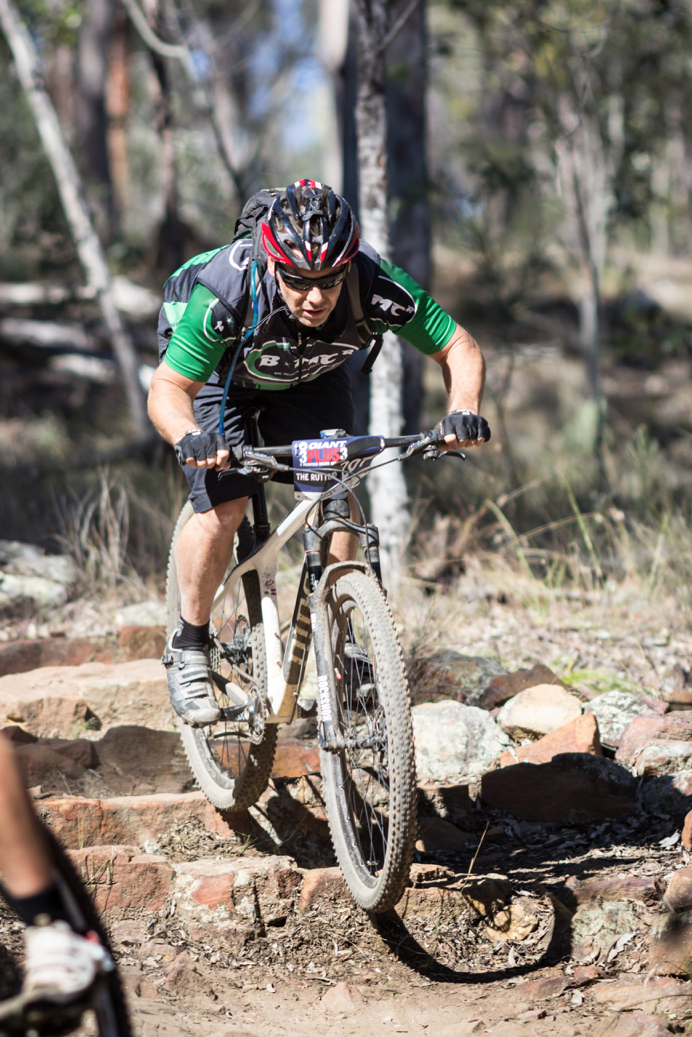 Photo: Cruising down the steps.